Evergreen
Adding variety to your garden can create an intriguing landscape. Many people like to plant evergreen plants and trees because they stay looking their best all year. Whether you have large evergreen trees or have planted bushes or hedges to help protect your home, these plants require some care to keep them healthy and looking their best.
In this section of tips you'll find information about how to select and plant your evergreen trees or bushes. Once your plants are in place, you'll need to prune the branches. There is a tip here that will help make that process a bit easier.
Tips, Tricks, and Answers
The following articles are available for the 'Evergreen' topic. Click the article''s title (shown in bold) to see the associated article.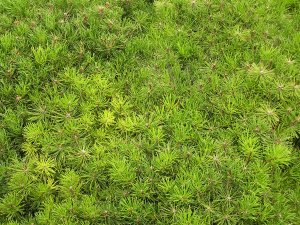 Pruning Evergreen Trees
Evergreen trees can provide some much needed, and low maintenance, greenery to your landscape. That being said, even evergreen trees will require you to do a bit of maintenance every now and again. Most commonly this means pruning evergreen trees periodically. Just make sure that you do it the right way, or you can end up killing your tree without realizing it.
Pruning Evergreens
Pruning evergreens takes quite a bit of time and patience, due to the nature of the spindly, twining branches. However, taking the time to prune evergreens correctly will improve the health and appearance of your plants, saving you the daunting task of removing a large plant that has died because you didn't prune it correctly. Here are some great tips for pruning your evergreens.