Shrubs
Adding shrubbery to your landscape provides some variety to the vegetation. Some shrubs produce flowers while others provide a barrier that can be shaped. Whatever your reason for including shrubs in your garden, you'll find that they are beautiful plants that are easy to maintain.
The tips in this section will help trim your shrubs and help you care for specific shrubs such as azaleas and fuchsias. Shrubs are also an excellent way to add some privacy and security to your home. There is also some information here to help you do this.
Tips, Tricks, and Answers
The following articles are available for the 'Shrubs' topic. Click the article''s title (shown in bold) to see the associated article.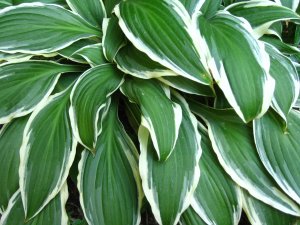 Adding to Your Home's Security
Shrubs and foliage are great for decorating, but can also create a home security problem. Make sure shrubs do not create hiding places, either by themselves or by covering up light that would reveal a thief. Make sure trees and trimmed back from upper windows and balconies. Use thorny shrubs as a deterrent to sneaking around in your yard.
Best Times for Pruning
Often one of the most confusing things about gardening is learning when to prune. While it is not necessarily fatal to your trees, shrubs, or flowers if you prune incorrectly, you still run the risk of damaging your plants. That is why you should always learn the best times for pruning, regardless of what types of plants you have.
Brighter Azaleas with Vinegar
Azaleas love acid. To give your azaleas a boost and keep them brighter than ever, water them with a vinegar and water solution. Make sure to keep your azaleas in the shade.
Bury Fuchsias to Keep Them Every Year
Fuchsias are a beautiful addition to any garden, but they can die between seasons if you don't keep them properly. Instead of replanting your fuchsias every year, bury them with soil and mulch to protect them from fall and winter frosts. Make sure to keep your fuchsias buried until all chances of frost are over.
Choosing a Flowering Shrub
Flowering shrubs can make a great addition to your yard. These shrubs look best while flowering, can provide a great focal point, and many will attract birds into your garden. Look at pictures of flowering shrubs to decide which you want to grow. Just make sure the one you choose will grow where you live without too much unnecessary work on your part.
Choosing Your Hedges
There are a variety of reasons as to why you may want to put some hedges in your landscape design. However, there is more to choosing your hedges than going to the store and picking some at random. Follow these steps when choosing your hedges and you will be amazed at the end results.
Colorful Fall Landscapes
The Autumn season can be one of the most beautiful seasons of all for your landscape without even trying. However, if you plan ahead you can have truly colorful fall landscapes. You will be amazed at the results you get from planting the right trees, shrubs and flowers.
Fall Flowering Shrubs
If you are looking to have some beautiful color all year long, then you really can't go wrong with some fall flowering shrubs. By planting these shrubs, you will not only have all the benefits of a shrub, but also have some extra beautiful colors come the fall season.
Growing a Flowering Fence
Are you tired of using the same old style of fencing for your yard? If so, why not use something called a flowering fence? These types of fences are beautiful, and can add a touch of the unique to your home. Best of all, growing a flowering fence is surprisingly easy.
Growing Gardenias
Gardenias are beautiful shrubs that can truly bring an element of exotic beauty to any home. However, these plants can be pretty tricky for even the most experienced of gardeners. Make sure that you know what you are doing when growing gardenias with the help of these guidelines.
Lilac Care
The lilac bush is the answer when looking for a bush that requires low maintenance and still has many other great qualities. Find out what else this great bush can do and how to care for your lilac bush.
Planting and Growing Lavender
Lavender is a beautiful bush that not only can add some great color to your garden, but also provide some fantastic scents. But to be able to truly enjoy these plants, you need to first grow them. Good thing then that growing lavender isn't that difficult, as long as you follow some guidelines.
Planting Lamb's Ear
Are you looking for a great ground cover plant that doesn't require a lot extraneous care? If so, then you may want to consider planting Lamb's Ear. This beautiful ornamental herb not only looks good, but is exceptionally easy to take care of. Here's how you plant one.
Pruning Azaleas
Pruning Azaleas can be a little confusing for those who have never done it before. That being said, this aspect of taking care of Azaleas is almost as easy as the rest of your Azalea care is going to be. Simply follow these guidelines for optimal results.
Pruning Old Shrubs
Due to their age, old shrubs can often present you with a few unique challenges. For example, pruning old shrubs isn't exactly the same as pruning younger shrubs. While the generalities may be the same, there are a few things that you will need to keep in mind.
Pruning Shrubs
If you are looking for a great way to promote the general health and welfare of your shrubs, then don't overlook pruning. Pruning shrubs is a vital step in not only promoting healthy vibrant plants, but also to general landscape design. Here is some information that you need to know when you next consider pruning your shrubs.
Reviving Old Shrubs
Instead of removing an old shrub, why not try to revive it? Reviving old shrubs can be a great way to help improve the curb appeal of your home, while also letting you increase the general safety of your home as well. Reviving old shrubs isn't all that difficult a task, time consuming yes, but not very difficult.
Secret to Rounded and Shaped Shrubs
Getting interestingly shaped shrubs may seem too difficult, but with some patience and just a couple of cutting sessions a year, you can attain your goal. Instead of cutting your plants regularly, cut them at the beginning and end of the growing season. Cut your plants back little by little into the shape you wish them to attain.
Spring Flowering Shrubs
Spring flowering shrubs can be a great way to increase the beauty of your landscape while also providing a bit more privacy. In order to get the most out of your landscape design you will need to know your options.
Taking Care of Hydrangea
Hydrangeas are a perfect addition to any garden. Not only are these flowers beautiful, they are also extremely easy to take care of. Learn just how easy it is with the help of these great guidelines.
Trimming Lilac Bushes
If your lilac bush doesn't flower in the spring, it is probably because you trim it improperly. You should only trim a lilac bush when the flowering process is complete, else you cut away next season's flowers while pruning.
Trimming Shrubs
The best time to trim your shrubs is late spring or early summer. Trimming later in the season puts the new growth of next season at peril. Use sharp blades when trimming, don't trim aggressively, and always remove dead branches so that your plant doesn't use its energy trying to revive a dead branch.
Use Tea Bags to Give Azaleas the Acid They Love
While most plants like basic soil, azaleas grow better in acidic soil. Most plants are damaged by acid, so you'll need to be careful where you use this tip. To give your azaleas just the right amount of acid, put a teabag in the soil by your azaleas and replace it every week.
Using Hedges for Privacy
A privacy hedge provides all the benefits of a fence while keeping your yard looking natural and beautiful. It's the perfect solution to block out those unwanted views and provide a little seclusion for your yard. Best of all, using a hedge gives you a natural alternative to using a fence.
Using Hedges in Your Garden Design
There are various ways to divide areas of your garden or add privacy. Use hedges in your garden for a beautiful, natural fence.
Using Shrubbery for Lawn Accents
While some shrubbery takes the form of sculpture, other shrubs can be used simply as lawn accents for your home. Choose different shapes, sizes, and colors to add visual interest and appeal, and spice up a boring landscape.
Winter Flowering Shrubs
Who says that you can't have beautiful looking foliage around your home all year round? If you are really looking for a touch of color during the winter months, then you can't afford to overlook winter flowering shrubs. You would be amazed at how many there are for you to choose from.