Fruit
The naturally sweet taste of fruit makes it a great snack or dessert. The only thing better than eating fruit, is to grow it in your own garden and eat it fresh. Planting fruit plants, bushes, and trees doesn't have to be hard.
The tips in this section will help get your fruit crop going. From planting the seeds to maintaining melons, you'll find the information you are looking for. There is even an article about edible fruit flowers.
Tips, Tricks, and Answers
The following articles are available for the 'Fruit' topic. Click the article''s title (shown in bold) to see the associated article.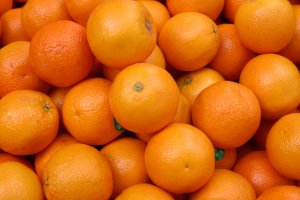 Buying Fruit Bushes
If you are thinking of putting some bushes in your yard, you may want to consider buying fruit bushes. Not only will they fulfill the same needs you may have with other bushes, they have the great added benefit of providing tasty snacks. Here are a few things to help you out when you begin the process of buying fruit bushes.
Edible Fruit Flowers
Whenever a person hears about edible flowers, it may conjure pictures of the latest trends in haute cuisine, and therefore something that is out of their reach. What these same people may not realize is that they are already used to, and using, edible flowers in their daily lives. Edible fruit flowers are a great way to introduce yourself, and others in your family, to a wonderful gardening experience.
Growing Melons
Melons are nature's treat, and can be grown in your own yard. Plant them after the last frost in full sun in soil that has been mixed with compost. Water the plants when they are first planted, but stop watering as the melons grow. Be sure to put boards under the melons to prevent rotting. Harvest when the melons are fully ripe.
How to Plant Seeds
Planting seeds has got to be one of the most basic tasks possible in gardening, and yet so many people still don't know how to do it. This could be due to the fact that they think it is a simple task, or that they are simply not taking enough time to do it properly. Whatever the reason though, it is always a good idea to refresh our skills from time to time. Keep reading if you would like to learn how to plant seeds.
Maintaining Melons
Whether it is a watermelon, cantaloupe, muskmelon, or one of the many other kinds of melons available, this fruit can be a wonderful addition to any garden. However, if you don't know the basics of maintaining melons, you could end up wasting your time.
Pitless Cherries
Cherries have long been a favorite snack and fruit of people around the world. A common question that people ask about cherries is if they actually can be grown without any pits, like when you grow seedless grapes. Well, if you have ever wondered about pitless cherries, then read on—the answer awaits you.
Planning a Fruit Garden
It is never too late, or too early to begin planning any garden, let alone planning a fruit garden. By taking your time when planning a fruit garden, you will be able to make sure that you have the best possible results. Not only will proper planning help your garden to look good, but will also increase your likely hood of having a successful harvest.
Planting and Caring for Kiwi
Are you looking for a unique, and yet beautiful, addition to your garden or landscape? If so, then you really should consider planting a few kiwi plants. However, there are a few things that you will need to know about planting and caring for kiwi if you would like to make it a part of your garden.